Celebrities are powerful people with a lot of influence. Many people see them as role models and always want to associate with them. Some of the most successful businesses use celebrity marketing or celebrity endorsements to enhance their visibility and draw consumer attention.
Partnering with a celebrity when launching a new business is a great marketing strategy. It gives your brand a VIP connection with consumers. It can create an instant rock-solid connection with consumers and provide exponential brand equity. Here's how you can make your grand opening a success by partnering with a celebrity.
1. Book Them in Advance
Booking a celebrity is not an easy thing. Most of them operate on tight schedules and can't guarantee availability if you don't book them early. If you want a celebrity to attend your grand opening, contact them six to eight months before the D-Day. Also, be prepared to adjust the date based on their availability.
2. Choose the Right Celebrity
Create a list of celebrities you'd like to grace your event. From the list, choose the celebrity who can represent your brand in the best way possible. For example, some stars promote beauty products while others are known for promoting cars.
The more the celebrity understands your brand and products, the better their job, and the more people will trust their message. Invite a famous sportsperson to your grand opening if you're launching a sports gear company.
3. Pay Them Well
Big celebrity names draw the most attention and make any event memorable. However, they also ask for more money. Unless you have enough money to pay a top celebrity to show up at your event, you'll have to look for it.
According to 1(800)Car-Title, a company offering title pawn online, top-tier celebrities can cost as much as $1 million, so make sure you have the money. You can ask your suppliers to contribute to this initiative and have their brands featured at the event.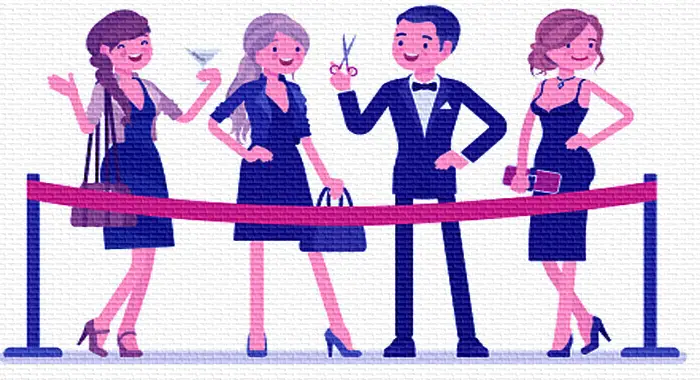 4. Support a Charity
Many celebrities help charitable organizations worldwide, so being generous is a great way to draw their attention. You can research the charities that interest the celebrity you have in mind. Some stars may even be willing to appear at your grand opening for free if you donate to their favorite charity. Some artists will perform for free if the proceeds benefit a charity.
Getting a celebrity to appear at your grand opening can be a complex process. But if you make the right moves, it's doable. Understand that celebrities are busy people, so contact them early to book them. Choose a celebrity who understands your industry and brand as they will find it easy to promote your business or product.
Top-tier celebrities can be costly, so set aside some money or partner with complementary businesses and pay them. Alternatively, you can donate to their favorite charity. People love companies that donate to charity, which could attract potential customers to your business.